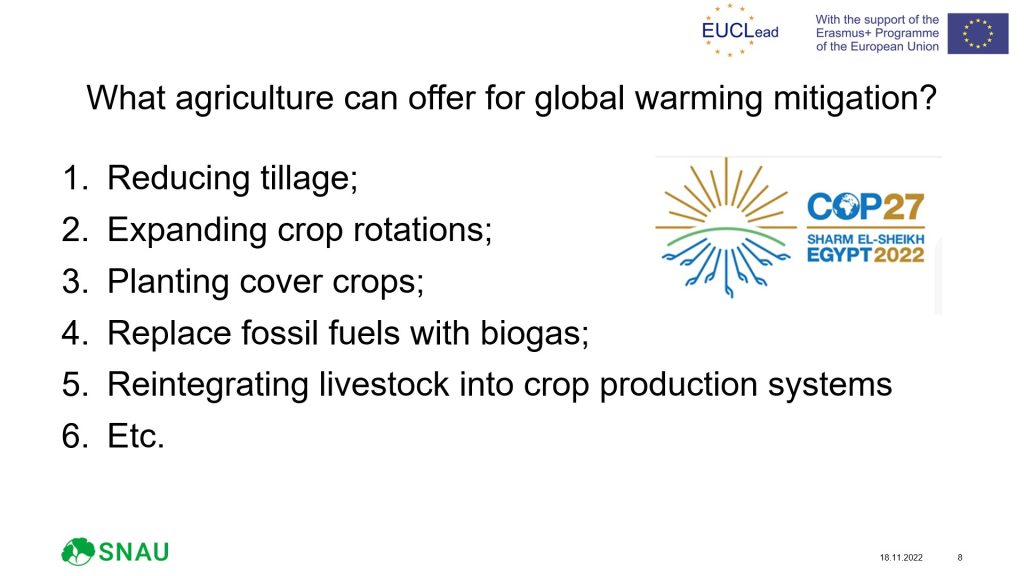 Sumy National Agrarian University and Royal Agricultural University on November 7th conducted the Workshop `Ukraine: the environment, risks and opportunities`. In cooperation with Arup, The Conflict and Environment Observatory, LSN Ltd, Pixxel and the Geospatial Catapult we created a platform to discuss the environmental impact of the war in Ukraine, the humanitarian response, environmental contamination, war carbon footprint and ensuring the integrity of future supply chains of agricultural produce.
The purpose that we set has been reached: to meet one another, see what we could do collaboratively which we could not do alone; and ultimately to scope out the training and equipment needed by Ukrainian environmental scientists and civilians to map, monitor, and manage the environmental effects of critically affected agricultural land to safeguard food security climate neutrality.
The project coordinator of Jean Monnet Chair EU Climate Leadership presented results of her investigation and explained what agriculture can offer for global warming mitigation after war time in Ukraine.