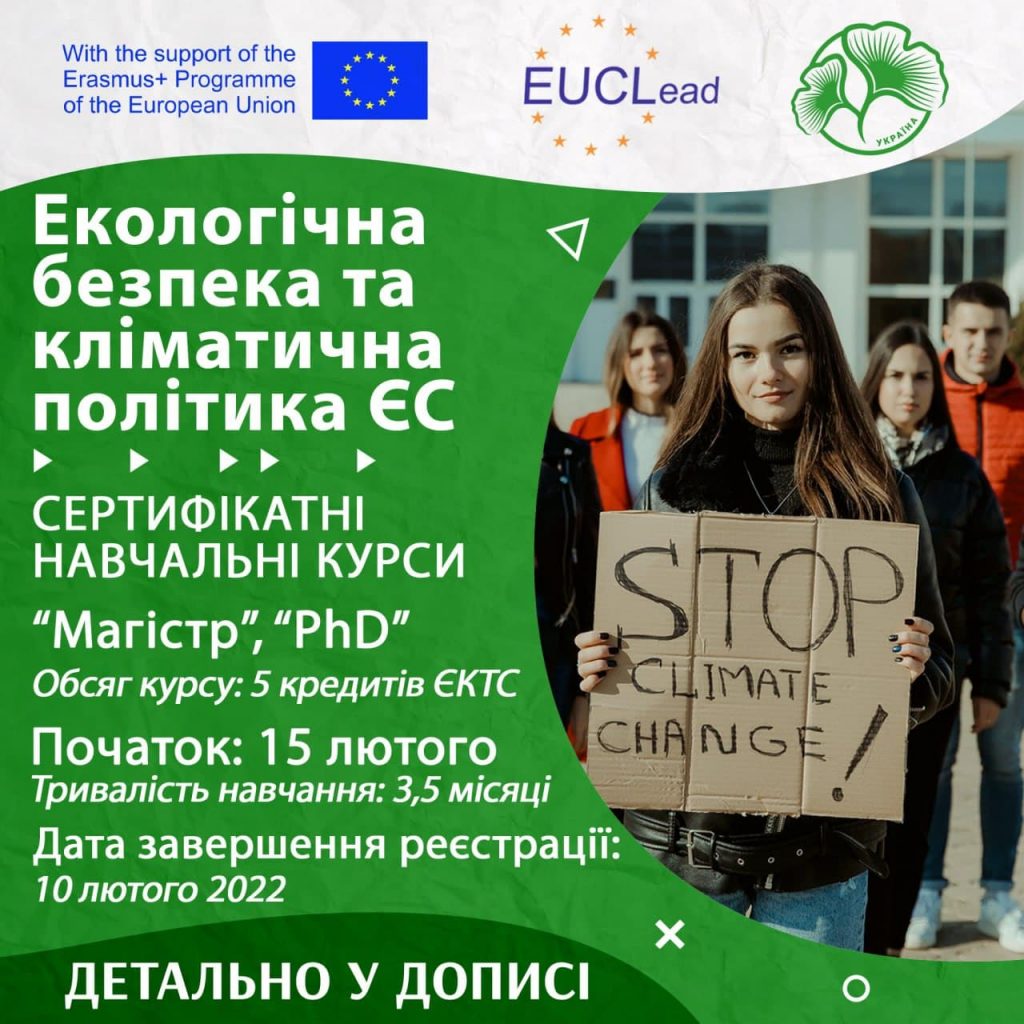 The course is taught within the framework of the international grant project Erasmus + Jean Monnet Chair "EU Climate Leadership" 620031-EPP-1-2020-1-UA-EPPJMO-CHAIR.
The course is designed for students of educational level "Master", "PhD".
Course volume: 5 ECTS credits (II semester, 2021-2022 academic year).
Start of the course: February 15, 2022. Duration of study: 3.5 months.
The deadline for registration: February 10, 2022.
Register at: https://docs.google.com/forms/d/e/1FAIpQLSdINgl4lA4cFngz0IhHvgAa03QFxLOf7rVBE-pjjDdU2x3FRA/viewform.
The number of vacancies is limited. The selection will be made on a competitive basis. You will be notified in case your enrolment in the course.
Upon completion of the course, applicants will be able to learn to conduct a comparative analysis of European and domestic legislation on environmental safety, combating and adapting to climate change; demonstrate understanding of the basic principles of international and domestic environmental policy; communicate clearly and unambiguously professional knowledge, own justifications and conclusions to specialists and the general public; use European approaches to the management of activities in various sectors of the economy, based on the principles of environmental safety and adaptation to climate change; apply ecocentric approaches to develop decision-making strategies in various sectors of the economy.
Training course "Environmental Security and Climate Policy of the EU. Introduction" for the educational level Bachelor will be taught to students of all specialties as an elective course, according to the study schedule.